NewVine Management
·
Miami
Receptionist / Director of First Impressions
Our company culture is fast paced, motivational, and goal oriented. As a member of the NewVine Employment Group team, you will enjoy the thrill of turning the staffing world on its head
We usually respond within a day
It takes only a few seconds to make a lasting first impression! 
Our company is looking for that special person, who can create a spark and ignite our day.  Be the face and voice of a dynamic, fast-paced, and exciting company.

But first, who are we? NewVine Employment Group is a boutique staffing and recruiting agency, based in Miami, Florida; whose mission is to disrupt the traditional staffing model! We believe there is a better way to help connect people with opportunities, and businesses with talent.
If you're ready to join the revolution and work obsessively with us, to make staffing better, faster, and more efficient - then come join us!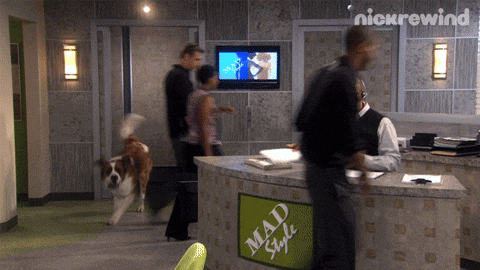 We offer a great working environment in a beautiful office setting, centrally located in Miami's busiest commercial commerce district. This is an exciting opportunity to play a key role, in the continued success of our fast-growing company.
Our company culture is fast-paced, motivational, and goal-oriented. As a member of the NewVine Employment Group team, you will enjoy the thrill of turning the staffing world on its head, as well as:
Competitive Salary
Tremendous growth opportunity
Medical / Dental / Vision Insurance
Casual dress code
Company sponsored meals and events
Snacks! Snacks! Snacks!

Responsibilities: 
Greet and assist onsite guests with a positive and upbeat attitude 
Answer inbound telephone calls for the entire office
Plan and schedule appointments and events
Update a centralized calendar and send out meeting invites for office events
Assist office in performing filing and scanning system tasks
Perform standard office duties
Qualifications: 
MUST BE FULLY BILINGUAL (English/Spanish)
MUST have a positive and attractive personality
MUST be able to network and connect with people
Ability to prioritize and multitask
Previous experience in office administration or other related fields
Excellent written and verbal communication skills
Strong attention to detail
Strong organizational skills
Department

Locations
We usually respond within a day
Related jobs
About NewVine Employment Group
NewVine Employment Group is a boutique Staffing & Recruiting agency based in South Florida, specializing in permanent, temporary, and contract-hires