Warehouse & Operations
·
Pompano Beach
Sanitation Worker
Join a fun, relaxed, work environment with great benefits and tremendous growth potential!
We usually respond within a day
We have a fantastic opportunity for you to join us & grow with our team at our distribution center in Pompano Beach, FL.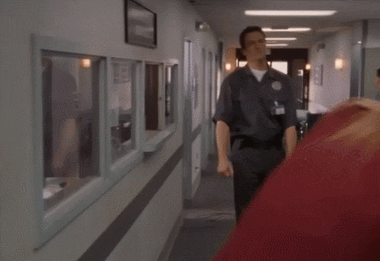 The Sanitation Worker is responsible for maintaining a clean facility by completing a variety of cleaning tasks. Their duties include mopping and vacuuming floors, cleaning surfaces with disinfectant, emptying trash cans or recycling bins, and more.

Responsibilities:

This position is responsible for general custodial care of the facility and sanitation activities of the warehouse under general supervision.
Perform all custodial duties throughout the entire facility which includes dusting, sweeping, washing, wiping, scrubbing, and mopping.
Performs all duties safely, and accurately, and meets all set productivity goals.
Maintain sanitary conditions in the facility including collection and disposal of all warehouse and facility trash or debris daily and cleaning up all spills.
Clean cooler and cooler floor sweeps and mops coolers, warehouse, all aisles, and office area.
Scrub floors in aisle areas of the warehouse, cooler areas, and docks.
Maintain parking lots as needed to maintain a clean appearance.
Complete daily sanitation logs.
Clean any/all restrooms when needed to maintain sanitary conditions. Including the cleaning of urinals, toilets, sinks, counters and countertops, mirrors, sweeping and mopping of floors, and restocking paper dispensers.
Responsible for the neatness and cleanliness of assigned work areas and travel aisles.
Required to walk and stoop, kneel, crouch, or sit.
The job is primarily performed in a warehouse environment.
Sanitizing, disinfecting, and cleaning procedures are in place.
Any other task assigned or requested by supervisors.

Worksite Location: Pompano Beach, FL.
Pay rate: $600 to $650 per week.

Available shift: 10:00 PM to 5:00 AM from Monday to Saturday. Sunday OFF. ** 6 days workweek **

Work Conditions: Refrigerate Warehouse Temperatures: 36-46 deg. F.


Qualifications:
Experience in general labor, warehouse, production, or other related fields.
Experience with utilizing sanitation tools and chemicals.
Must work independently with minimal supervision and have strong attention to detail.
Must be able to pass a Criminal Background check.
Must be able to pass a pre-employment Drug Test.
Ability to handle physical workload.
Must be able to work a flexible schedule.
Must have reliable transportation.
Must have steel toes shoes (mandatory).
Must be able to work in a refrigerated warehouse (Temp. 36-46 deg. F).
Must be able to work long hours on foot.
Strong work ethic.
Department

Role

General Warehouse

Locations

Pompano Beach
About NewVine Employment Group
NewVine Employment Group is a boutique Staffing & Recruiting agency based in South Florida, specializing in permanent, temporary, and contract-hires
Warehouse & Operations
·
Pompano Beach
Sanitation Worker
Join a fun, relaxed, work environment with great benefits and tremendous growth potential!
Loading application form