Sales & Marketing
·
Miami
VP of Insurance Brokerage (Health Insurance)
Join a fun, 360-degree insurance marketing organization that connects insurance agents with today's multicultural consumers and communities across the United States.
We usually respond within a day
Welcome!

We are excited to announce, due to the exciting growth of our company, we are seeking new team leaders within upper management departments!

The VP of Insurance. Brokerage is an experienced health insurance executive ready for an exciting opportunity.  You are an expert at creating and executing strategic opportunities to grow sales and developing new lines of business. You have the capability to build and maintain relationships within the broker community, including General Agents and Agencies. You have the expertise to equip the broker community to sell the unique benefits of partnering with our organization.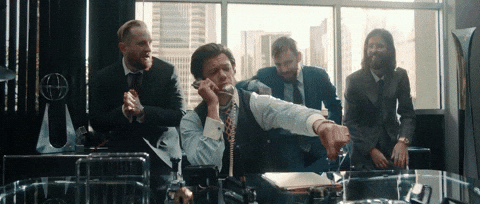 This is an opportunity to join an established Florida-based organization, looking for intelligent, talented people like you to join the team. We value collaboration, innovation, passion, and calculated risk-taking.  We're looking for people who lead by example, and that example is one of flexibility, reliability, and positivity.  As a diversified, multicultural, and multinational organization, you'll have access to competitive benefits including a fresh perspective on workplace flexibility.

Compensation: $130,000 - $150,000 Annually.
Benefits: FULLY COVERED Medical, Vision, Dental, 401k + Matching, PTO.
Location: Doral, Florida.
Available Shift: Monday to Friday, from 8:30 am to 5:30 pm.

Responsibilities:

Develops & executes sales strategy to maximize revenue growth as well as retention
Manages and tracks all sales distribution (direct and brokerage)
Develop and achieve strategic plans and goals related to membership, brokerage and product growth
Actively leading & participating in product training with Sales team
Strategically builds new & leverages established broker relationships to increase prospect & sales opportunities
Manage the development, implementation and administration of our Medicare, Life, Supplemental, Individual Under 65, Group and P&C divisions
Assists in researching competitor data & marketing collateral

• Tracks activity in order to measure new business success rates and retention rates

• Create multi-year sales strategy

• Assist with sales compensation plan design
• Working alongside marketing to continue branding & corporate messaging
• Support Customer Service team as needed with client and broker relationships, and individual sales opportunities
• Recruits, interviews and hires top talent
• Implement development activities for the recruitment and contracting of agencies and agents in all prospective markets and lines of business


Required Knowledge, Skills & Abilities: 

Well-versed in Medicare and Life products
Proven sales success in reaching specific sales goals in the individual markets
Demonstrated ability to work independently in the marketplace, conducting sales activities & meeting sales objectives
Ability to organize & conduct sales presentations w/ outside business partners to promote individual and group sales
Substantial knowledge in the insurance industry to include insurance rules, regulations & compliance
Effective negotiation, verbal & written communication skills
Proven ability to present in front of large groups
Demonstrates an understanding of CMS and State compliance requirements, and holds management team and agents to the same standards
Experience managing large sales teams of sales people in multiple states
Achieve assigned retention and enrollment goals
Ability to travel
Ability to work long hours during open enrollment season
Qualifications:
• MUST: 3+ years of Medicare related sales experience
• MUST: Active Insurance license (2-15 Life & Health)
• STRONGLY RECOMMEND: Fully bilingual: English/Spanish
Bachelor's degree in business or other related field.
Experience in lieu of degree is acceptable.
• 5+ years of experience in health insurance sales, business development, or marketing


Department

Role

Sales Manager

Locations
About NewVine Employment Group
NewVine Employment Group is a boutique Staffing & Recruiting agency based in South Florida, specializing in permanent, temporary, and contract-hires
Sales & Marketing
·
Miami
VP of Insurance Brokerage (Health Insurance)
Join a fun, 360-degree insurance marketing organization that connects insurance agents with today's multicultural consumers and communities across the United States.
Loading application form